a few words about us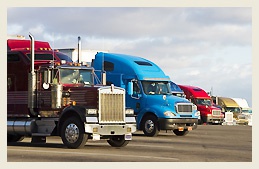 Trinity was founded in 1993 and specialises in providing logistics solutions for international transport.
From its inception the company has grown from a one office operation to an organization with multi national representation and a 200,000sqft warehousing facility located in the heart of the UK.
Offering worldwide coverage for imports, exports and cross trading it has built up considerable buying power with all the major shipping lines and airlines that enables them to offer competitive rates to or from any destination.
Divisions
Whether by sea, air or road we can offer a comprehensive service to or from the UK. Directors and managers are hands-on and work closely with our staff to provide an integrated,dedicated and experienced team to give you complete confidence that your shipments are being handled professionally. With our network of partners and representatives across the globe we draw on their local knowledge and expertise to offer our customers flexible, fast and efficient solutions from door to door.
In addition to our general shipping operation we have two dedicated departments for specfic trades,
Commodities division headed by Ian Lees.
Over past 5 years Ian has developed our presence in this specialised market, concentrating on metal,paper and plastic scrap, and has estatblished Trinity as one of the countries leading players in this field.With allocated space agreements negotiated with the major lines we are able to offer guaranteed sailings at below market prices.
Antique Furniture / Bric-a-Brac division headed by Teresa Smith.
After many years of dealing in the antique furniture trade we recognised that the unique nature of this business demanded that, to serve our clients to the utmost professional standard, we establish a dedicated team to focus on this field.Teresa's many years experience of the trade made her the ideal candidate to head the team. Alongside the general shipping we carry out for numerous antique dealers we offer a courier service to overseas buyers where, as a totally independent party, we can arrange a buying trip to the UK and, drawing on our knowledge of dealers specfic stocks and areas of expertise, can tailor the trip to take in wholesale suppliers and outlets that the general buying public do not have access to. A full wrapping and packing service carried out by professional antique packers is available to ensure those precious items arrive at the destination in the condition they were bought.